About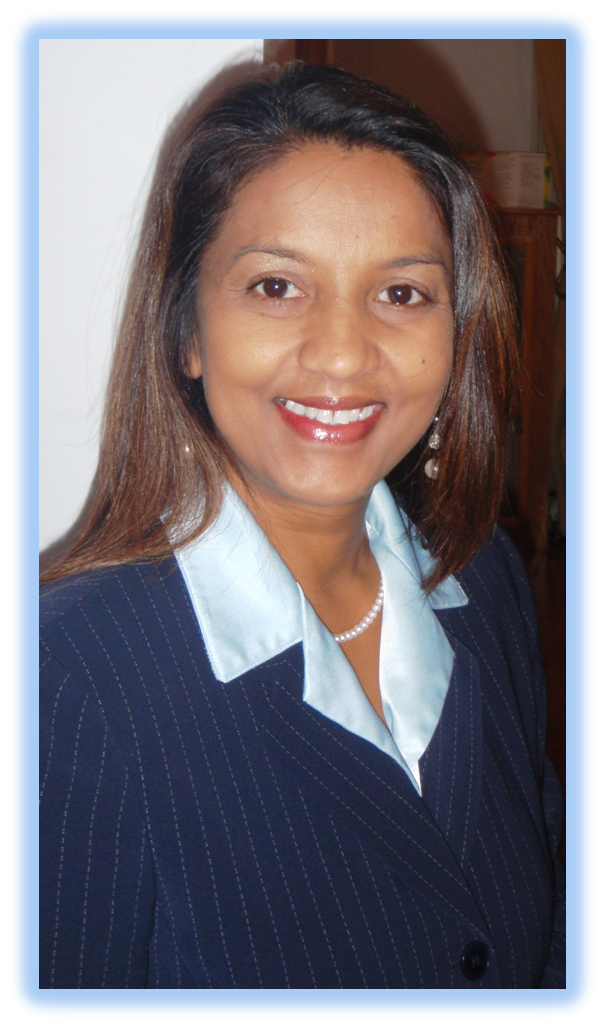 Nareema Baksh born in Georgetown Guyana, South America emigrated to the United States in 1988 and became a United States Citizen in 1997. Born into a family of entrepreneurs, Nareema has always been a very motivated self starter in business. Having run the family business in Guyana starting at the young age of 18 years old she was blessed to learn the habits of providing amazing customer service as that was the only way the family business could thrive.
Upon moving to the U.S., Nareema immediately went to work for her brother who owned a very successful real estate company in New York. Nareema worked in every aspect of running the company prior to her becoming licensed as a professional real estate agent and jumping into listing and selling real estate in 1995.
Nareema immediately was the office top producer from her first year being a licensed agent. The challenge of competing against the office and industry veterans was her driving force to build a real estate business that served her clients at the highest possible level. From year one as an agent, Nareema won award after award from both her office and from the Westchester Board of Realtors.
In January 2001 Nareema decided it was time for her to open her own office and once again run her own business, the same way she had done back home as a child and young adult.
The office was an instant success and once again the top awards just kept coming in over and over again. When asked what she thought created her repeated success, Nareema simply responded with "in order to serve others, you must help them accomplish their goals and desires with the highest level of professionalism and make the process easy for them".
It is this same desire and passion to serve and succeed that Nareema started her real estate career with that drives her today to be one of Westchester and the Bronx's top
real estate professionals. Starting with her first office in the Bronx, Nareema listed and sold record numbers of homes. With her success and the demand for her services growing rapidly in Westchester County, Nareema opened her second office in Rye New York to be able to offer her clients an even higher level of personalized service. Today Nareema owns and operates two top real estate offices and has assembled an elite team of professional agents that serve both markets.
Nareema personally spends her time working with her exclusive clientele that demand the highest level of professionalism and attention. When Nareema was asked how she was able to attain the status of becoming the areas "trusted authority" it wasn't' a simple story.
Nareema's success story began with her working in the trenches with all types of clients from all walks of life. As much as she enjoyed to the fullest working with everyone and anyone she could, over time she found that more and more of her business was coming from personal referral.
What began happening is that clients and people being referred to her kept on using similar words to describe what they had heard about her… …Trusting and Knowledgeable.
The irony of what was happening is that Nareema was providing services the only way she knew how to do it. Nareema did not consider what she was doing to be above and beyond what was expected. Reality is that she just was doing what she always has done ever since she was in business as a child…Give all you can to your customers and clients and they will leave happy.

Arriving at the next level of her business came when Nareema started receiving calls from sellers that were being referred to her. The shock came to her when potential sellers would say to her "I was considering working with one of the big brokerages, however if I can work with you personally, I would much rather do so."
Nareema remembers sitting back in her chair the first time a seller said that to her thinking "what am I doing that the big brokerages are not?"
The curious and professionals nature of Nareema took over and she went on a quest to see what others were doing, or not doing compared to her way of doing business. To Nareema's disbelief she was amazed to find out what the differences with her.
It all started with relationship and presentation. Nareema found that most other agents and brokers were coming in to sellers homes for a listing and did little or nothing to foster a relationship. They failed to gain an understanding of the homeowner's true emotional needs in regard to the sale of their home. As much as selling a home is a financial transaction, there are many emotional aspects of marketing a property and making sure the seller is comfortable with the process.
Nareema is very adamant when she says "you can't even think to begin promoting a home for sale until your first understand all the emotions the sellers may be experiencing in regard to the sale. It is this clarity that makes the home sale process move smoothly and cleanly."
From there Nareema's quest of determining the differences between her service and all other led her to understand that many sellers are frustrated with communication. All too often sellers only hear from their agent when they need something.
Nareema's mindset has always been in working with sellers and buyers to always be one phone call ahead of your client.
This simply means that if a client has to call you, then you are not communicating enough. The goal should always be to reach out and communicate with your clients on a scheduled consistent basis so this way they are never left wondering what is happening.
Finally, the last piece to the service puzzle was that Nareema found that the majority of agents would all too often take a listing that they knew was overpriced. The agents would tell the sellers what they wanted to hear so they could get the listing. In the mean time the agent had every intention of asking the seller to lower the price later on once frustration set it in from not selling.
As a top real estate professional Nareema is a very even keeled individual. However when this topic came up, Nareema became very passionate because as she said, "nothing upsets me more in this business than when a client is purposely misled."
Nareema goes on to say "How can you sell a home quickly, for top dollar and make the clients happy when you start off your relationship with a gross misrepresentation? The bottom line is a real estate professional is supposed to advise the clients on what is happening in the market and then coincide the market with the client's needs. Only when you can match the two together can a sale or purchase take place. Everything else is noise in the transaction and creates tension and stress in the sales process. Even worse is that it creates distrust between the client and the real estate agent resulting is dissatisfaction
Now it became clear the differences between what Nareema offers and most others do not. Many of the big brokerages don't teach relationships…they just promote "get the business at any cost". The reality is that big brokerages can get away with it because they have so many agents, of which many never close more than 3 transactions a year. The brokerages can survive on this model because it is not a service focused initiative. It is a volume approach to business that puts service low down as a priority.
Nareema Baksh Real Estate was founded on the principles of great relationships, honesty and integrity. This is why Nareema has always been in the top 1% of real estate professionals not only in the Bronx and Westchester, but in the entire United States.
What does it mean to be Westchester's and the Bronx's real estate trusted authority?
To Nareema being a trusted authority is a lot more than just listing and selling homes. Or in the case of working with buyers, it is far more than just locating a home and helping them purchase it. Being a trusted authority makes you the ultimate resource for real estate information and being able to leverage and utilize that information to assist your clients to meet their financial and housing objectives.
Being a trusted authority is about the entire experience the clients receive throughout the process. It is the feeling they walk away with at the end which is one of complete satisfaction and knowing that their needs were met at the highest possible level.
In the case of a seller, you would know that you sold your home for top dollar and you accomplished the sale in the shortest possible time. As a buyer your experience is one that minimizes the amount of time you spent locating the right home for you and your family. It includes receiving completed education on what is happening in the market and setting the right expectations from the first day of your home search.
Nareema Baksh is one of the most sought after real estate agents in the market place. Nareema is often called on to provide professional advice to a variety of publications and Local TV broadcasts. When it comes to providing real estate services in Westchester or the Bronx market, Nareema is far and away the leader in knowledge and personalized service which is why when sellers and buyers need to work with the best, they call on Nareema.